Barley Grass Tablets
Barley grass is a superfood due to its high concentration of nutrients. Barley grass is rich with nature's ideal plant-based nutrient profile.
Benefits: Barley grass helps maintain normal function during times of stress, as well as maintaining overall health and well being.*
It's the choice for those wanting a gluten-free option in their greens supplement.
With very low toxicity, barley grass has been an alternative choice for those looking to increase their intake of essential phytonutrients through a natural supplement and wish to avoid common wheat- or gluten-containing products.
Active Ingredients
Barley Grass (Hordeum vulgare L.)
* These statements have not been evaluated by the FDA. This product is not intended to diagnose, treat, cure or prevent any disease.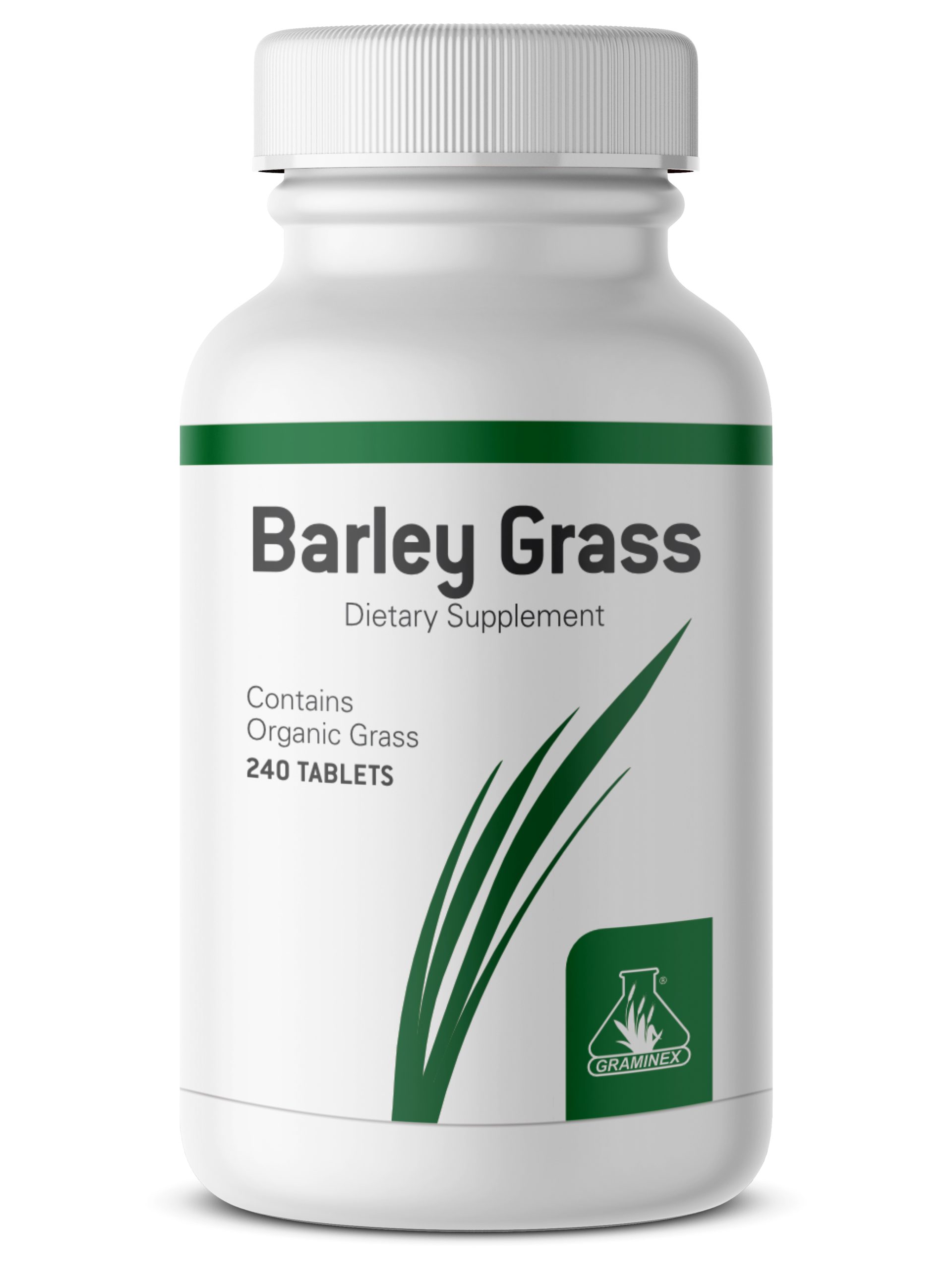 Array ( [is_default] => 1 [image] => Array ( [ID] => 63773 [id] => 63773 [title] => Barley Grass 240 Front 2MB [filename] => Barleygrass-mockup-center-3000-scaled.jpg [filesize] => 200351 [url] => https://graminex.com/wp-content/uploads/2020/07/Barleygrass-mockup-center-3000-scaled.jpg [link] => https://graminex.com/product_details/barley-grass-tablets/smarty-mockup-15/ [alt] => Barley Grass 240 Front 2MB [author] => 3 [description] => Barley Grass 240 Front 2MB [caption] => [name] => smarty-mockup-15 [status] => inherit [uploaded_to] => 311 [date] => 2020-07-07 18:09:37 [modified] => 2020-08-10 16:58:27 [menu_order] => 0 [mime_type] => image/jpeg [type] => image [subtype] => jpeg [icon] => https://graminex.com/wp-includes/images/media/default.png [width] => 1920 [height] => 2560 [sizes] => Array ( [thumbnail] => https://graminex.com/wp-content/uploads/2020/07/Barleygrass-mockup-center-3000-150x150.jpg [thumbnail-width] => 150 [thumbnail-height] => 150 [medium] => https://graminex.com/wp-content/uploads/2020/07/Barleygrass-mockup-center-3000-225x300.jpg [medium-width] => 225 [medium-height] => 300 [medium_large] => https://graminex.com/wp-content/uploads/2020/07/Barleygrass-mockup-center-3000-768x1024.jpg [medium_large-width] => 768 [medium_large-height] => 1024 [large] => https://graminex.com/wp-content/uploads/2020/07/Barleygrass-mockup-center-3000-768x1024.jpg [large-width] => 768 [large-height] => 1024 [1536x1536] => https://graminex.com/wp-content/uploads/2020/07/Barleygrass-mockup-center-3000-1152x1536.jpg [1536x1536-width] => 1152 [1536x1536-height] => 1536 [2048x2048] => https://graminex.com/wp-content/uploads/2020/07/Barleygrass-mockup-center-3000-1536x2048.jpg [2048x2048-width] => 1536 [2048x2048-height] => 2048 [small-square] => https://graminex.com/wp-content/uploads/2020/07/Barleygrass-mockup-center-3000-800x800.jpg [small-square-width] => 800 [small-square-height] => 800 [news-landscape] => https://graminex.com/wp-content/uploads/2020/07/Barleygrass-mockup-center-3000-960x350.jpg [news-landscape-width] => 960 [news-landscape-height] => 350 ) ) )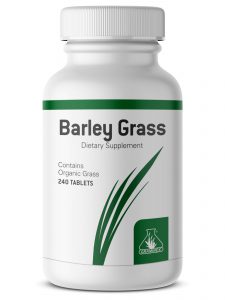 Array ( [is_default] => [image] => Array ( [ID] => 63777 [id] => 63777 [title] => Barley Grass 240 Facts 2MB [filename] => Barleygrass-mockup-right-3000-scaled.jpg [filesize] => 216664 [url] => https://graminex.com/wp-content/uploads/2020/07/Barleygrass-mockup-right-3000-scaled.jpg [link] => https://graminex.com/product_details/barley-grass-tablets/smarty-mockup-19/ [alt] => Barley Grass 240 Facts 2MB [author] => 3 [description] => Barley Grass 240 Facts 2MB [caption] => [name] => smarty-mockup-19 [status] => inherit [uploaded_to] => 311 [date] => 2020-07-07 18:09:46 [modified] => 2020-08-10 16:58:27 [menu_order] => 0 [mime_type] => image/jpeg [type] => image [subtype] => jpeg [icon] => https://graminex.com/wp-includes/images/media/default.png [width] => 1920 [height] => 2560 [sizes] => Array ( [thumbnail] => https://graminex.com/wp-content/uploads/2020/07/Barleygrass-mockup-right-3000-150x150.jpg [thumbnail-width] => 150 [thumbnail-height] => 150 [medium] => https://graminex.com/wp-content/uploads/2020/07/Barleygrass-mockup-right-3000-225x300.jpg [medium-width] => 225 [medium-height] => 300 [medium_large] => https://graminex.com/wp-content/uploads/2020/07/Barleygrass-mockup-right-3000-768x1024.jpg [medium_large-width] => 768 [medium_large-height] => 1024 [large] => https://graminex.com/wp-content/uploads/2020/07/Barleygrass-mockup-right-3000-768x1024.jpg [large-width] => 768 [large-height] => 1024 [1536x1536] => https://graminex.com/wp-content/uploads/2020/07/Barleygrass-mockup-right-3000-1152x1536.jpg [1536x1536-width] => 1152 [1536x1536-height] => 1536 [2048x2048] => https://graminex.com/wp-content/uploads/2020/07/Barleygrass-mockup-right-3000-1536x2048.jpg [2048x2048-width] => 1536 [2048x2048-height] => 2048 [small-square] => https://graminex.com/wp-content/uploads/2020/07/Barleygrass-mockup-right-3000-800x800.jpg [small-square-width] => 800 [small-square-height] => 800 [news-landscape] => https://graminex.com/wp-content/uploads/2020/07/Barleygrass-mockup-right-3000-960x350.jpg [news-landscape-width] => 960 [news-landscape-height] => 350 ) ) )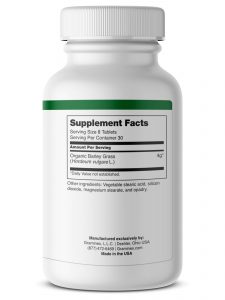 Array ( [is_default] => [image] => Array ( [ID] => 63775 [id] => 63775 [title] => Barley Grass 240 Use 2MB [filename] => Barleygrass-mockup-left-3000-scaled.jpg [filesize] => 230705 [url] => https://graminex.com/wp-content/uploads/2020/07/Barleygrass-mockup-left-3000-scaled.jpg [link] => https://graminex.com/product_details/barley-grass-tablets/smarty-mockup-17/ [alt] => Barley Grass 240 Use 2MB [author] => 3 [description] => Barley Grass 240 Use 2MB [caption] => [name] => smarty-mockup-17 [status] => inherit [uploaded_to] => 311 [date] => 2020-07-07 18:09:41 [modified] => 2020-08-10 16:58:27 [menu_order] => 0 [mime_type] => image/jpeg [type] => image [subtype] => jpeg [icon] => https://graminex.com/wp-includes/images/media/default.png [width] => 1920 [height] => 2560 [sizes] => Array ( [thumbnail] => https://graminex.com/wp-content/uploads/2020/07/Barleygrass-mockup-left-3000-150x150.jpg [thumbnail-width] => 150 [thumbnail-height] => 150 [medium] => https://graminex.com/wp-content/uploads/2020/07/Barleygrass-mockup-left-3000-225x300.jpg [medium-width] => 225 [medium-height] => 300 [medium_large] => https://graminex.com/wp-content/uploads/2020/07/Barleygrass-mockup-left-3000-768x1024.jpg [medium_large-width] => 768 [medium_large-height] => 1024 [large] => https://graminex.com/wp-content/uploads/2020/07/Barleygrass-mockup-left-3000-768x1024.jpg [large-width] => 768 [large-height] => 1024 [1536x1536] => https://graminex.com/wp-content/uploads/2020/07/Barleygrass-mockup-left-3000-1152x1536.jpg [1536x1536-width] => 1152 [1536x1536-height] => 1536 [2048x2048] => https://graminex.com/wp-content/uploads/2020/07/Barleygrass-mockup-left-3000-1536x2048.jpg [2048x2048-width] => 1536 [2048x2048-height] => 2048 [small-square] => https://graminex.com/wp-content/uploads/2020/07/Barleygrass-mockup-left-3000-800x800.jpg [small-square-width] => 800 [small-square-height] => 800 [news-landscape] => https://graminex.com/wp-content/uploads/2020/07/Barleygrass-mockup-left-3000-960x350.jpg [news-landscape-width] => 960 [news-landscape-height] => 350 ) ) )