Prostanex®
Prostanex® contains a combination of Graminex® G63® Flower Pollen Extract™ and saw palmetto to support prostate function.
Benefits: Both rye flower pollen extract and saw palmetto are backed by research to synergistically support prostate health.
Graminex® Flower Pollen Extract™ helps support a normal urinary flow rate and complete emptying.*
Saw palmetto extract supports prostate health.*
Active Ingredients
Graminex® SP63® Proprietary Blend containing:

Graminex® G63® Flower Pollen Extract™
Standardized Saw Palmetto Extract
* These statements have not been evaluated by the FDA. This product is not intended to diagnose, treat, cure or prevent any disease.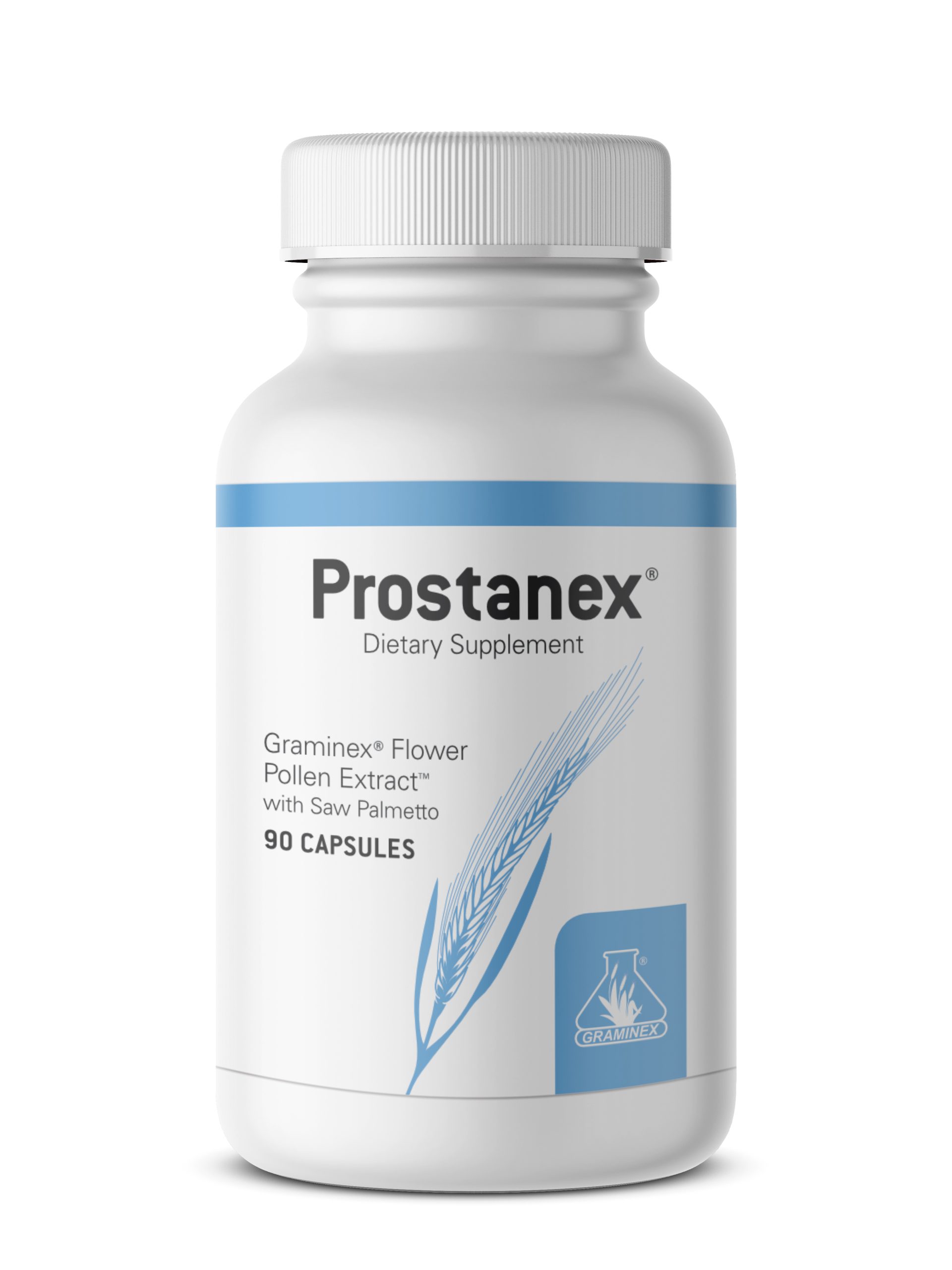 Array ( [is_default] => 1 [image] => Array ( [ID] => 64154 [id] => 64154 [title] => Smarty Mockup [filename] => Prostanex-mockup-center-3000-scaled.jpg [filesize] => 189323 [url] => https://graminex.com/wp-content/uploads/2017/02/Prostanex-mockup-center-3000-scaled.jpg [link] => https://graminex.com/product_details/prostanex/smarty-mockup-53/ [alt] => Prostanex Label [author] => 3 [description] => [caption] => Mock-up created for smartymockups.com [name] => smarty-mockup-53 [status] => inherit [uploaded_to] => 83 [date] => 2020-08-10 17:04:59 [modified] => 2020-08-10 17:05:24 [menu_order] => 0 [mime_type] => image/jpeg [type] => image [subtype] => jpeg [icon] => https://graminex.com/wp-includes/images/media/default.png [width] => 1920 [height] => 2560 [sizes] => Array ( [thumbnail] => https://graminex.com/wp-content/uploads/2017/02/Prostanex-mockup-center-3000-scaled.jpg [thumbnail-width] => 113 [thumbnail-height] => 150 [medium] => https://graminex.com/wp-content/uploads/2017/02/Prostanex-mockup-center-3000-scaled.jpg [medium-width] => 225 [medium-height] => 300 [medium_large] => https://graminex.com/wp-content/uploads/2017/02/Prostanex-mockup-center-3000-scaled.jpg [medium_large-width] => 768 [medium_large-height] => 1024 [large] => https://graminex.com/wp-content/uploads/2017/02/Prostanex-mockup-center-3000-scaled.jpg [large-width] => 768 [large-height] => 1024 [1536x1536] => https://graminex.com/wp-content/uploads/2017/02/Prostanex-mockup-center-3000-scaled.jpg [1536x1536-width] => 1152 [1536x1536-height] => 1536 [2048x2048] => https://graminex.com/wp-content/uploads/2017/02/Prostanex-mockup-center-3000-scaled.jpg [2048x2048-width] => 1536 [2048x2048-height] => 2048 [small-square] => https://graminex.com/wp-content/uploads/2017/02/Prostanex-mockup-center-3000-scaled.jpg [small-square-width] => 600 [small-square-height] => 800 [news-landscape] => https://graminex.com/wp-content/uploads/2017/02/Prostanex-mockup-center-3000-scaled.jpg [news-landscape-width] => 263 [news-landscape-height] => 350 ) ) )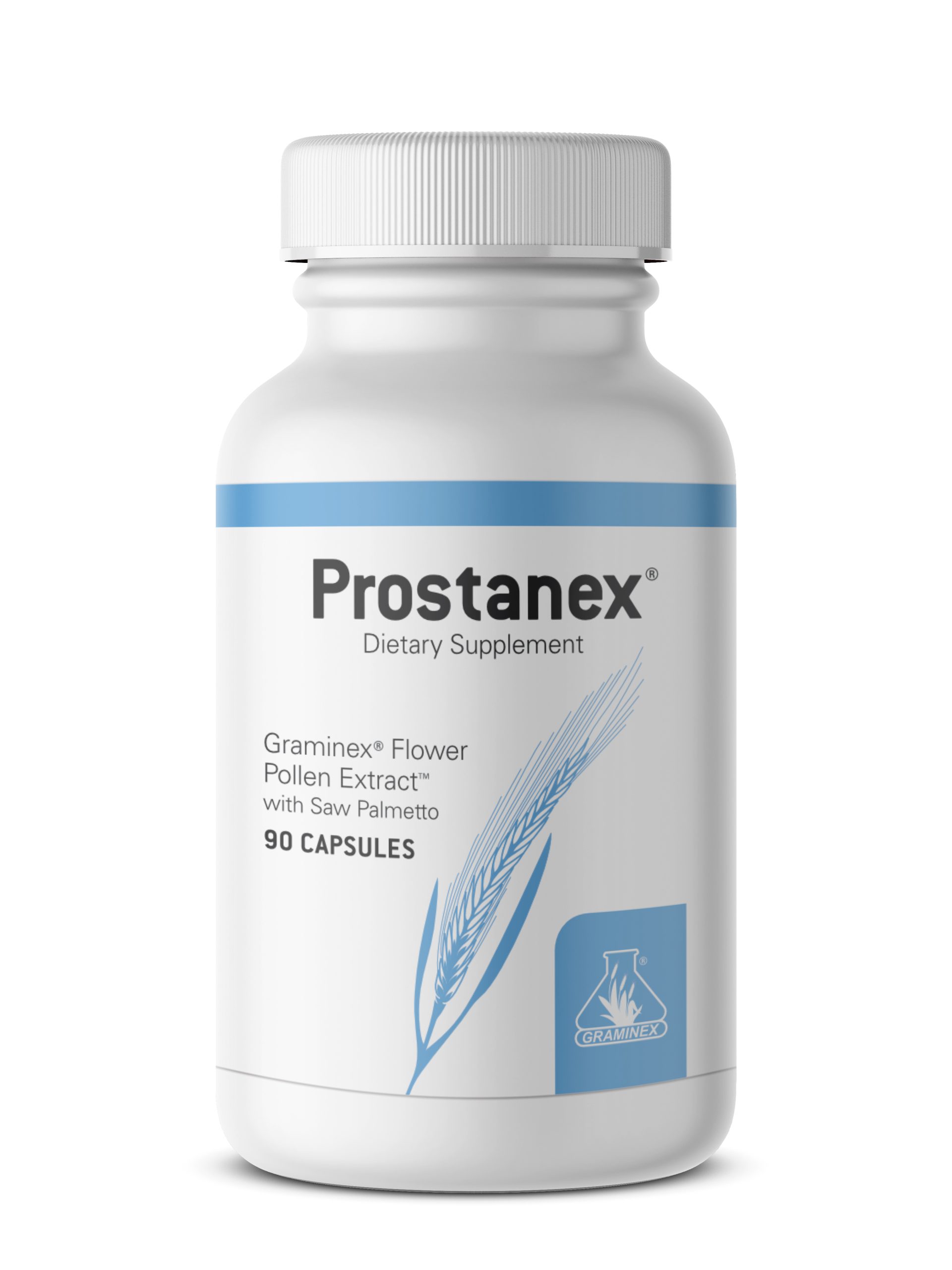 Array ( [is_default] => [image] => Array ( [ID] => 65325 [id] => 65325 [title] => Smarty Mockup [filename] => Prostanex-jan2021-mockup-right-3000-1-scaled.jpg [filesize] => 235330 [url] => https://graminex.com/wp-content/uploads/2021/02/Prostanex-jan2021-mockup-right-3000-1-scaled.jpg [link] => https://graminex.com/product_details/prostanex/smarty-mockup-64/ [alt] => [author] => 3 [description] => [caption] => Mock-up created for smartymockups.com [name] => smarty-mockup-64 [status] => inherit [uploaded_to] => 83 [date] => 2021-02-09 20:34:26 [modified] => 2021-02-09 20:36:20 [menu_order] => 0 [mime_type] => image/jpeg [type] => image [subtype] => jpeg [icon] => https://graminex.com/wp-includes/images/media/default.png [width] => 1920 [height] => 2560 [sizes] => Array ( [thumbnail] => https://graminex.com/wp-content/uploads/2021/02/Prostanex-jan2021-mockup-right-3000-1-scaled-150x150.jpg [thumbnail-width] => 150 [thumbnail-height] => 150 [medium] => https://graminex.com/wp-content/uploads/2021/02/Prostanex-jan2021-mockup-right-3000-1-scaled-225x300.jpg [medium-width] => 225 [medium-height] => 300 [medium_large] => https://graminex.com/wp-content/uploads/2021/02/Prostanex-jan2021-mockup-right-3000-1-scaled-768x1024.jpg [medium_large-width] => 768 [medium_large-height] => 1024 [large] => https://graminex.com/wp-content/uploads/2021/02/Prostanex-jan2021-mockup-right-3000-1-scaled-768x1024.jpg [large-width] => 768 [large-height] => 1024 [1536x1536] => https://graminex.com/wp-content/uploads/2021/02/Prostanex-jan2021-mockup-right-3000-1-scaled-1152x1536.jpg [1536x1536-width] => 1152 [1536x1536-height] => 1536 [2048x2048] => https://graminex.com/wp-content/uploads/2021/02/Prostanex-jan2021-mockup-right-3000-1-scaled-1536x2048.jpg [2048x2048-width] => 1536 [2048x2048-height] => 2048 [small-square] => https://graminex.com/wp-content/uploads/2021/02/Prostanex-jan2021-mockup-right-3000-1-scaled-800x800.jpg [small-square-width] => 800 [small-square-height] => 800 [news-landscape] => https://graminex.com/wp-content/uploads/2021/02/Prostanex-jan2021-mockup-right-3000-1-scaled-960x350.jpg [news-landscape-width] => 960 [news-landscape-height] => 350 ) ) )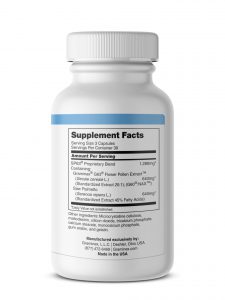 Array ( [is_default] => [image] => Array ( [ID] => 64467 [id] => 64467 [title] => Smarty Mockup [filename] => Prostanex-mockup-left-3000-rev1-scaled.jpg [filesize] => 222256 [url] => https://graminex.com/wp-content/uploads/2020/09/Prostanex-mockup-left-3000-rev1-scaled.jpg [link] => https://graminex.com/product_details/prostanex/smarty-mockup-63/ [alt] => [author] => 3 [description] => [caption] => Mock-up created for smartymockups.com [name] => smarty-mockup-63 [status] => inherit [uploaded_to] => 83 [date] => 2020-09-21 14:07:43 [modified] => 2020-09-21 14:09:48 [menu_order] => 0 [mime_type] => image/jpeg [type] => image [subtype] => jpeg [icon] => https://graminex.com/wp-includes/images/media/default.png [width] => 1920 [height] => 2560 [sizes] => Array ( [thumbnail] => https://graminex.com/wp-content/uploads/2020/09/Prostanex-mockup-left-3000-rev1-scaled-150x150.jpg [thumbnail-width] => 150 [thumbnail-height] => 150 [medium] => https://graminex.com/wp-content/uploads/2020/09/Prostanex-mockup-left-3000-rev1-scaled-225x300.jpg [medium-width] => 225 [medium-height] => 300 [medium_large] => https://graminex.com/wp-content/uploads/2020/09/Prostanex-mockup-left-3000-rev1-scaled-768x1024.jpg [medium_large-width] => 768 [medium_large-height] => 1024 [large] => https://graminex.com/wp-content/uploads/2020/09/Prostanex-mockup-left-3000-rev1-scaled-768x1024.jpg [large-width] => 768 [large-height] => 1024 [1536x1536] => https://graminex.com/wp-content/uploads/2020/09/Prostanex-mockup-left-3000-rev1-scaled-1152x1536.jpg [1536x1536-width] => 1152 [1536x1536-height] => 1536 [2048x2048] => https://graminex.com/wp-content/uploads/2020/09/Prostanex-mockup-left-3000-rev1-scaled-1536x2048.jpg [2048x2048-width] => 1536 [2048x2048-height] => 2048 [small-square] => https://graminex.com/wp-content/uploads/2020/09/Prostanex-mockup-left-3000-rev1-scaled-800x800.jpg [small-square-width] => 800 [small-square-height] => 800 [news-landscape] => https://graminex.com/wp-content/uploads/2020/09/Prostanex-mockup-left-3000-rev1-scaled-960x350.jpg [news-landscape-width] => 960 [news-landscape-height] => 350 ) ) )