Alfalfa Tablets
Alfalfa tablets contain pure alfalfa leaf powder with all their natural nutrients intact. Alfalfa tablets are ideal for those looking to add a rich source of vegetable-based nutrients to their diet.
Benefits: Historically, this product has been taken to support normal health function.
Alfalfa is a rich green wholefood supplement.
Alfalfa leaf is high in trace minerals and chlorophyll for optimal cell function.*
Active Ingredients
Alfalfa (Medicago sativa L.)
* These statements have not been evaluated by the FDA. This product is not intended to diagnose, treat, cure or prevent any disease.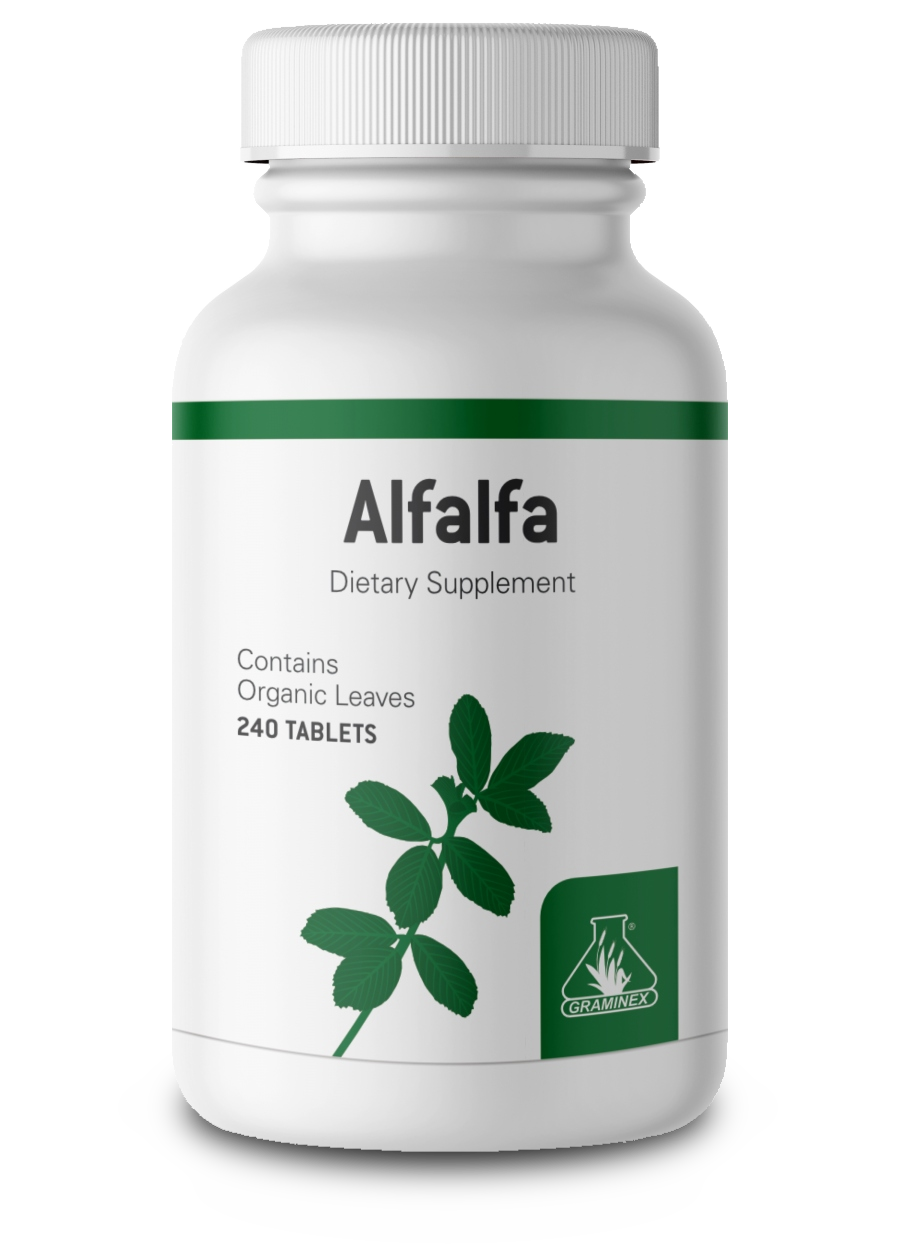 Array ( [is_default] => 1 [image] => Array ( [ID] => 64131 [id] => 64131 [title] => alfalfa-center [filename] => alfalfa-center.png [filesize] => 350635 [url] => https://graminex.com/wp-content/uploads/2017/02/alfalfa-center.png [link] => https://graminex.com/product_details/wheatgrass/alfalfa-center/ [alt] => [author] => 3 [description] => [caption] => [name] => alfalfa-center [status] => inherit [uploaded_to] => 87 [date] => 2020-08-10 16:21:33 [modified] => 2020-08-10 16:21:33 [menu_order] => 0 [mime_type] => image/png [type] => image [subtype] => png [icon] => https://graminex.com/wp-includes/images/media/default.png [width] => 900 [height] => 1244 [sizes] => Array ( [thumbnail] => https://graminex.com/wp-content/uploads/2017/02/alfalfa-center-150x150.png [thumbnail-width] => 150 [thumbnail-height] => 150 [medium] => https://graminex.com/wp-content/uploads/2017/02/alfalfa-center-217x300.png [medium-width] => 217 [medium-height] => 300 [medium_large] => https://graminex.com/wp-content/uploads/2017/02/alfalfa-center-768x1062.png [medium_large-width] => 768 [medium_large-height] => 1062 [large] => https://graminex.com/wp-content/uploads/2017/02/alfalfa-center-741x1024.png [large-width] => 741 [large-height] => 1024 [1536x1536] => https://graminex.com/wp-content/uploads/2017/02/alfalfa-center.png [1536x1536-width] => 900 [1536x1536-height] => 1244 [2048x2048] => https://graminex.com/wp-content/uploads/2017/02/alfalfa-center.png [2048x2048-width] => 900 [2048x2048-height] => 1244 [small-square] => https://graminex.com/wp-content/uploads/2017/02/alfalfa-center-800x800.png [small-square-width] => 800 [small-square-height] => 800 [news-landscape] => https://graminex.com/wp-content/uploads/2017/02/alfalfa-center-900x350.png [news-landscape-width] => 900 [news-landscape-height] => 350 ) ) )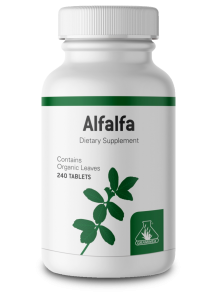 Array ( [is_default] => [image] => Array ( [ID] => 64133 [id] => 64133 [title] => alfalfa-right.png [filename] => alfalfa-right.png.png [filesize] => 322338 [url] => https://graminex.com/wp-content/uploads/2017/02/alfalfa-right.png.png [link] => https://graminex.com/product_details/wheatgrass/alfalfa-right-png/ [alt] => [author] => 3 [description] => [caption] => [name] => alfalfa-right-png [status] => inherit [uploaded_to] => 87 [date] => 2020-08-10 16:21:53 [modified] => 2020-08-10 16:21:53 [menu_order] => 0 [mime_type] => image/png [type] => image [subtype] => png [icon] => https://graminex.com/wp-includes/images/media/default.png [width] => 900 [height] => 1244 [sizes] => Array ( [thumbnail] => https://graminex.com/wp-content/uploads/2017/02/alfalfa-right.png-150x150.png [thumbnail-width] => 150 [thumbnail-height] => 150 [medium] => https://graminex.com/wp-content/uploads/2017/02/alfalfa-right.png-217x300.png [medium-width] => 217 [medium-height] => 300 [medium_large] => https://graminex.com/wp-content/uploads/2017/02/alfalfa-right.png-768x1062.png [medium_large-width] => 768 [medium_large-height] => 1062 [large] => https://graminex.com/wp-content/uploads/2017/02/alfalfa-right.png-741x1024.png [large-width] => 741 [large-height] => 1024 [1536x1536] => https://graminex.com/wp-content/uploads/2017/02/alfalfa-right.png.png [1536x1536-width] => 900 [1536x1536-height] => 1244 [2048x2048] => https://graminex.com/wp-content/uploads/2017/02/alfalfa-right.png.png [2048x2048-width] => 900 [2048x2048-height] => 1244 [small-square] => https://graminex.com/wp-content/uploads/2017/02/alfalfa-right.png-800x800.png [small-square-width] => 800 [small-square-height] => 800 [news-landscape] => https://graminex.com/wp-content/uploads/2017/02/alfalfa-right.png-900x350.png [news-landscape-width] => 900 [news-landscape-height] => 350 ) ) )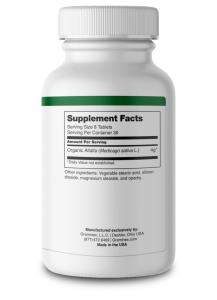 Array ( [is_default] => [image] => Array ( [ID] => 64129 [id] => 64129 [title] => alfalfa-left [filename] => alfalfa-left.png [filesize] => 342214 [url] => https://graminex.com/wp-content/uploads/2017/02/alfalfa-left.png [link] => https://graminex.com/product_details/wheatgrass/alfalfa-left/ [alt] => [author] => 3 [description] => [caption] => [name] => alfalfa-left [status] => inherit [uploaded_to] => 87 [date] => 2020-08-10 16:21:09 [modified] => 2020-08-10 16:21:09 [menu_order] => 0 [mime_type] => image/png [type] => image [subtype] => png [icon] => https://graminex.com/wp-includes/images/media/default.png [width] => 900 [height] => 1244 [sizes] => Array ( [thumbnail] => https://graminex.com/wp-content/uploads/2017/02/alfalfa-left-150x150.png [thumbnail-width] => 150 [thumbnail-height] => 150 [medium] => https://graminex.com/wp-content/uploads/2017/02/alfalfa-left-217x300.png [medium-width] => 217 [medium-height] => 300 [medium_large] => https://graminex.com/wp-content/uploads/2017/02/alfalfa-left-768x1062.png [medium_large-width] => 768 [medium_large-height] => 1062 [large] => https://graminex.com/wp-content/uploads/2017/02/alfalfa-left-741x1024.png [large-width] => 741 [large-height] => 1024 [1536x1536] => https://graminex.com/wp-content/uploads/2017/02/alfalfa-left.png [1536x1536-width] => 900 [1536x1536-height] => 1244 [2048x2048] => https://graminex.com/wp-content/uploads/2017/02/alfalfa-left.png [2048x2048-width] => 900 [2048x2048-height] => 1244 [small-square] => https://graminex.com/wp-content/uploads/2017/02/alfalfa-left-800x800.png [small-square-width] => 800 [small-square-height] => 800 [news-landscape] => https://graminex.com/wp-content/uploads/2017/02/alfalfa-left-900x350.png [news-landscape-width] => 900 [news-landscape-height] => 350 ) ) )